April Team Member Spotlight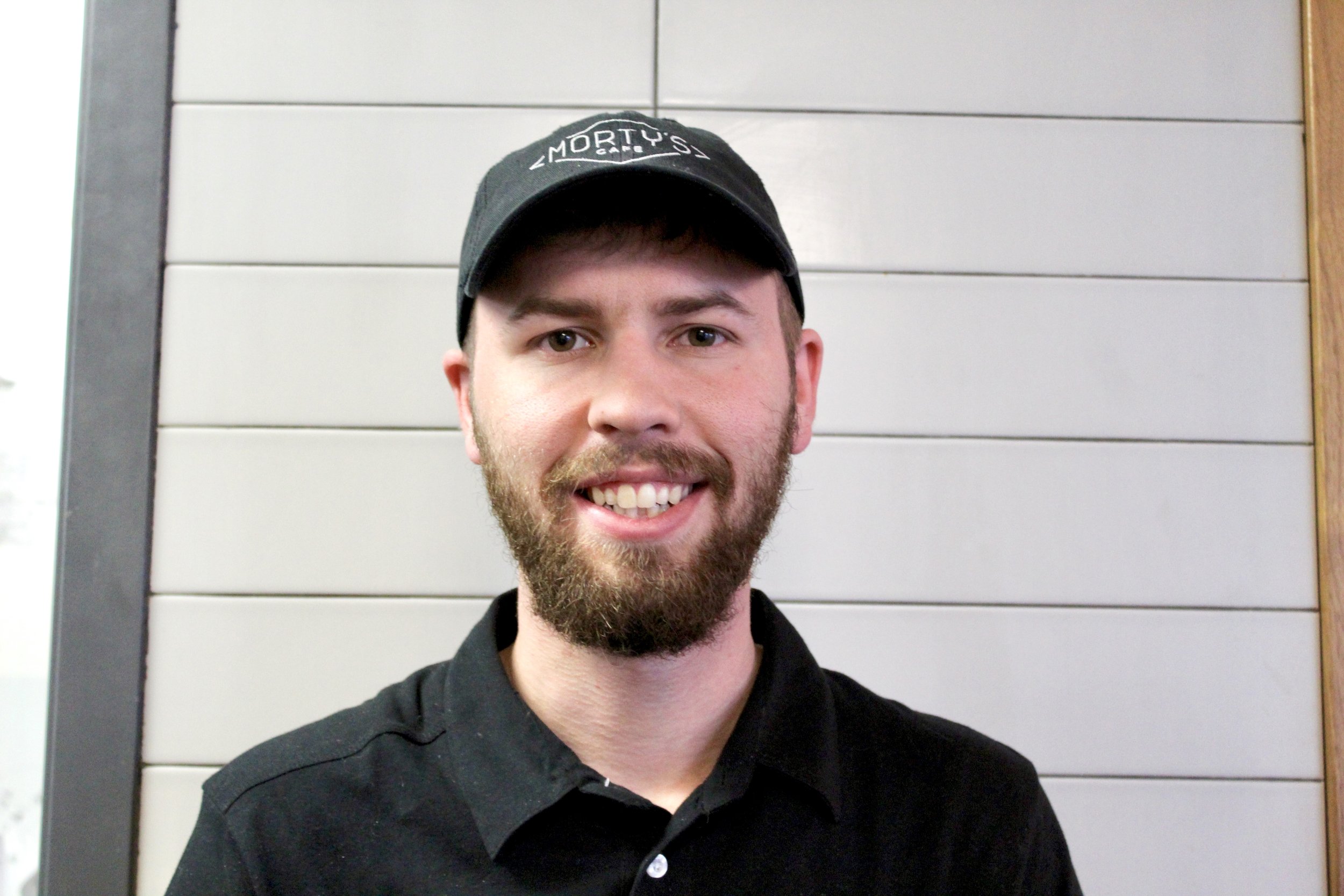 moved from Laurence, Kansas to Logan, Utah when he was just seven years old.
He loves to hike, rock climb, and spend time with his family.
He has worked as General Manager of Morty's Cafe for ONE whole week! We are excited to have him!
As General Manager, he keeps things running around Morty's Cafe.
Isaac's favorite thing on the menu is the Hawaiian Burger.
He has a Border Collie/Blue Heeler mix named Ace!